"It felt like a second family" – Morris was very pleased with his workplace in Spain
Morris Matsuuke is a 23-year-old graduate from Business College Helsinki. Before graduating from Vocational Qualification in Business (QB) this spring, he worked in Spain as part of the on-the-job learning period. He is an active and hardworking individual with strong social skills who is always up for any challenge. He has a strong international background after living in five different countries and visiting over 30 countries across the globe. His aim for the future is to become an entrepreneur, and that is why he chose to start working on his ambition in Business College Helsinki.
Why did you decide to go abroad?
I decided to go abroad because I really wanted to get the EBBD diploma, and because I thought that this was the perfect opportunity for me to finally travel to a place that has always been on my bucket list.
How did you find the company?
I found the company through a friend of mine. She suggested that I look up internship positions through the same website that she had found hers from (Spain Internship), and thanks to her, I was able to find a place that I was very pleased with in the end.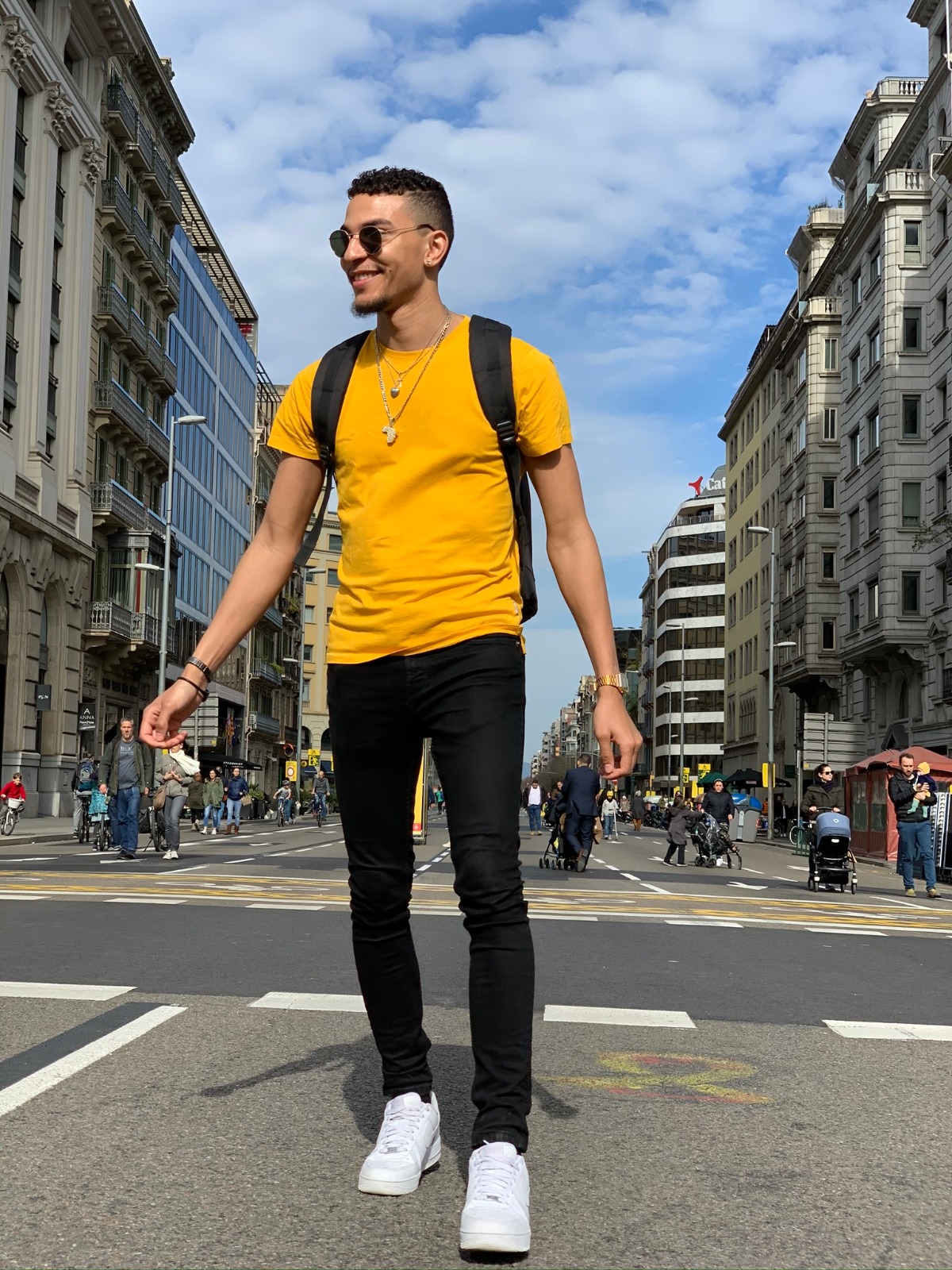 This was the perfect opportunity for me to finally travel to a place that has always been on my bucket list.
How did you prepare for the trip?
Timing is key when it comes to preparations. There were multiple things that I had to sort out before travelling abroad, such as actually finding a place to do my work placement, finding accommodation, possible vaccinations, insurance, making sure that I have all the needed documents, making sure my passport is still valid and of course completing my packing checklist.
Did you notice any differences in the culture?
During my short stay in Barcelona, I picked up on a few new cultural differences that you won't find in Finland. Greetings in Spain are done by giving "besitos", also known as cheek kisses. However, this usually only applies between man and woman, or woman to woman. When men greet each other, they mainly do it through handshakes. Another difference I noticed was that there is a thing called siesta, which translates to "nap time" …literally. Siesta is a thing which is held roughly between 17:00-19:30.
During this time, a number of stores close down temporarily, giving workers/owners time to go relax, be it at home or having a few drinks with friends, so that they can return back to work and finish their day later on.
Another difference I noticed was that it is not as easy to communicate with the locals with just English. It is essential that you learn a few basics to help you navigate around places and talk with other people in general. In Finland, most people understand and know how to speak English, which wasn't exactly the same when it came to Spain (or Barcelona at least). When it came to my colleagues, it's hard to really dive into the differences because almost 90% of them were internationals.
How did you communicate with the locals?
In the beginning, communicating with the locals was challenging because I wasn't that good in Spanish. However, as time progressed, I managed to pick up on the language just enough for me to communicate on a basic level, which helped a lot!
How did you find accommodation?
Accommodation is expensive in Barcelona. In Finland, you can rent an entire apartment in Helsinki (50m2) for less than €800, whereas in Barcelona, the usual renting price is €600 for a single room (usually 12m2)! I also had to rent an apartment room during my stay, because if I wanted an apartment entirely for myself, (keep in mind that most apartments in Barcelona are quite small) I would be looking at €1100 give or take. I was lucky enough to find a modern and newly renovated apartment really close to the city center with my own room which had its own balcony and mini fridge. The rent for that room was €630. A lot I know for just a room, but it was the best I could find value wise.
Were there any other practical matters that one should take into consideration?
Using public transportation. If your apartment is close to your workplace (about a 20min walk), I would suggest walking for a few reasons. To start off with, you will save money, you get to know your area a bit better, you get to see beautiful architecture and most of the time you get to enjoy the lovely weather that Spain has to offer. However, if you do plan to use public transportation, consider if single tickets would benefit you more than a monthly ticket. Single tickets of course tend to be more expensive, but might be to your advantage if you don't travel a lot, whereas a monthly ticket will cost you around €40, which in return lets you travel as much as you like by bus, metro or tram in some areas.
Where did you work?
The company I worked for was Stay U-Nique. Stay U-Nique is a holiday home rental company that has over 100 apartments comprising of both short and long-term apartments that you can choose from if you decide to visit Spain. It has around 50 employees consisting of various nationalities, with English being the main communication language amongst employees and customers.
What was your typical day at work like?
My role at the company was a check-in agent. What this meant was that I was responsible for communicating with guests who had booked an apartment through us, making sure the apartment was ready for them before they arrived, checking them into their apartment as well as giving them a tour around the house, catering to their needs and making sure the house was in good condition after they had checked out. My typical day at work would also consist of counting up apartment inventory, running errands, such as buying supplies/utilities, communicating with customers via Skype/email and helping out other departments in the company.
Did you notice any similarities or differences in the work culture?
There was no hierarchy at the company. Everyone was treated equally and that created a wonderful bond with everyone at the workplace. It really felt like walking into your second family every time I came to work. The timetables were rarely consistent. The agreement was to work 5 days a week, but that didn't necessarily mean that you would work 5 consecutive days in a row. Weekends were also scheduled at times. In short, this meant that I would work Mon-Wed, and then Friday and then Sun for example. It was terrible in my opinion because at times where my schedule was like that, I didn't feel rested at all because my off days were "so far apart". The reason as to why weekends were also scheduled at times was because the company itself is in the tourism industry, so guests also and mainly arrive during weekends.
What did you learn?
Even though I was in the operations department, I helped around the logistics and marketing side as well. I was supposed to also transfer to the finance side, but due to the COVID-19 outbreak, my stay at the company was cut short. However, I got to see how to communicate with customers in different ways and a chance to put what I learnt into practice, how to plan marketing strategies, how to organize my self in order to be more efficient and productive, how to deal with pressure/stress and how to keep emotions aside from business. With that I mean that sometimes I had to deal with difficult customers, so although it was challenging not letting my emotions come out, I managed to keep my self composed and professional, which taught me more about self-discipline.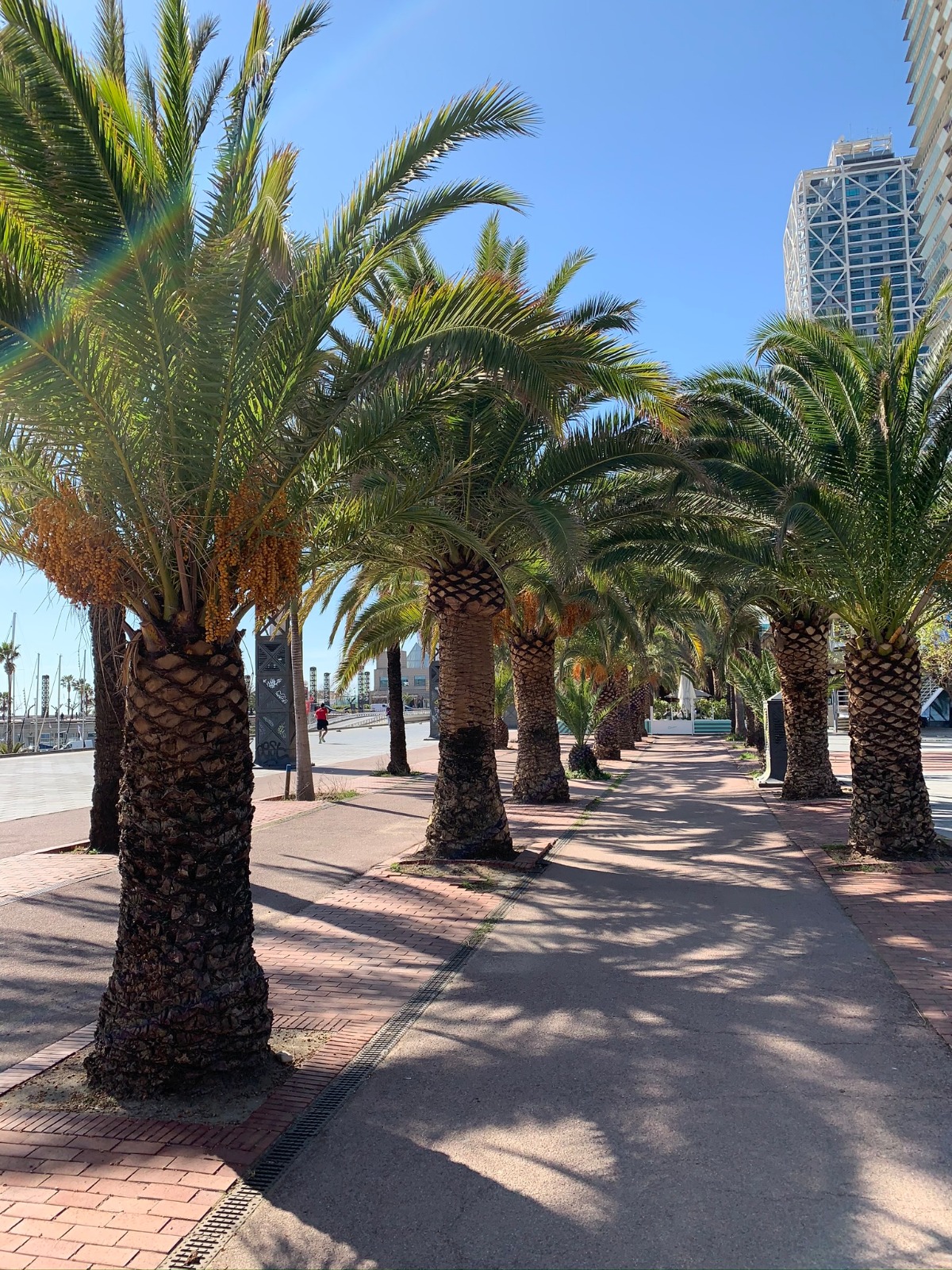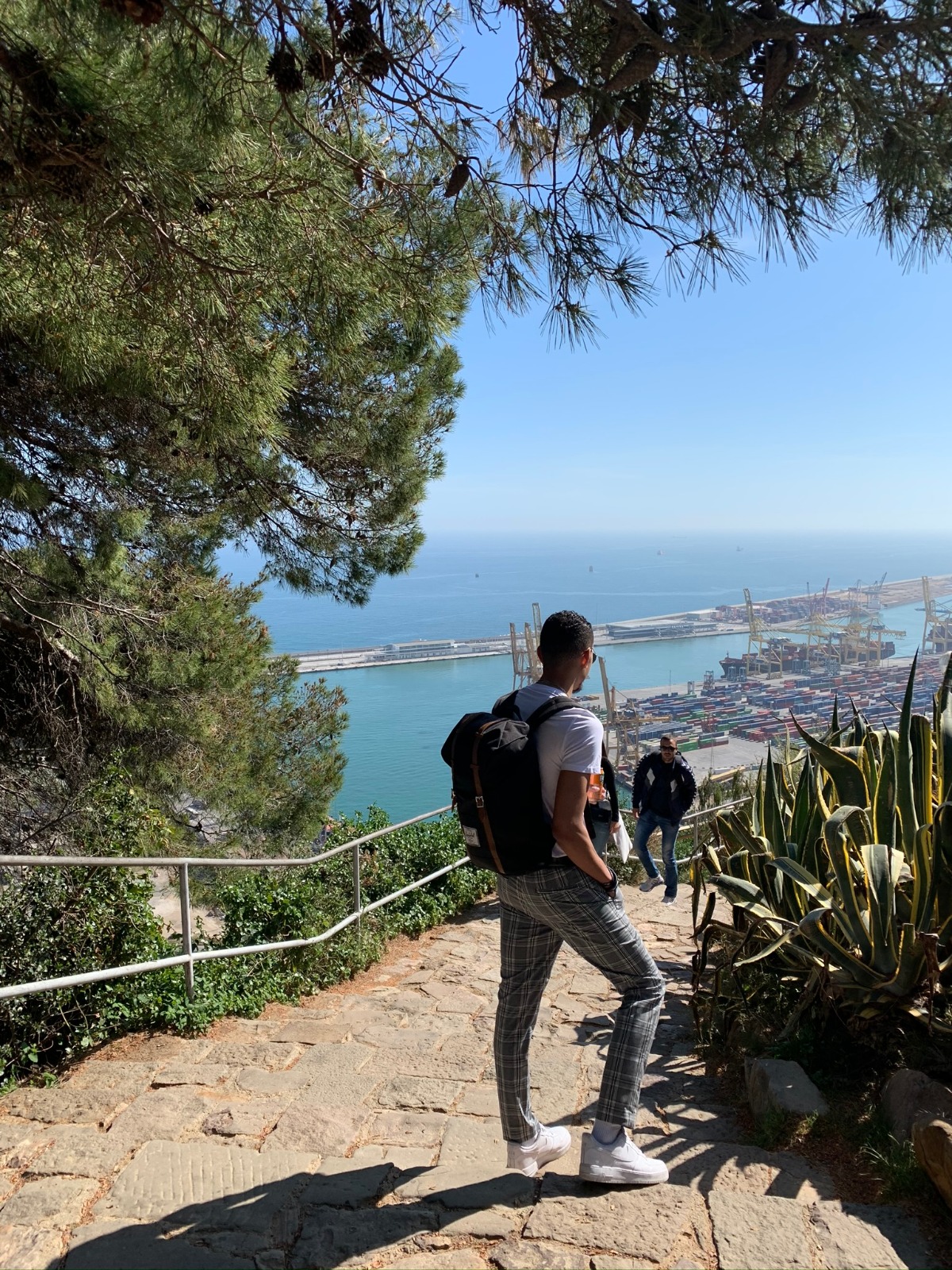 How did you spend your free time?
During my free time, I roamed around the city, did some shopping, visited new restaurants, did some sightseeing, went to the gym, and all in all had a great experience.
Did you achieve the goals you set? Did your stay meet your expectations?
I would like to say that I did even though my training period abroad was cut short. I ended up doing distant work to compensate for not being able to participate in Spain, but I am however proud to say that I accomplished my new tasks while still working for the Stay U-Nique. The second question is a little hard to answer this because I had to fly back home during the middle of my time abroad. But for the time I had, it did meet my expectations.
What could you have done otherwise?
Nothing really. I believe I was fully prepared to start living abroad and alone, and I was confident with myself and my knowledge.
Do you have any advice for others who are considering to work abroad?
I would recommend researching your job, country, apartment and neighborhood thoroughly. It will greatly give you better insight as to where you are going and what you will be doing. If you do decide to go abroad, remember to also pack light. You most likely will be buying a lot of stuff during your stay, and it will be difficult to bring it all back.
Pros and cons?
+ New life/job experiences
+ New connections
+ Might help you "discover" yourself better
– Finding a suitable job
– Getting funding
– Missing family/friends