Northern Magic. Made Real. Excellence & Dual career
At the beginning of September we had an Excellence and Dual Career workshop in Fazer Finland visitor Centre. Northern Magic. Made real. is Fazer's slogan, and it sounds good. We had a great group of young and international top students from Business College, development experts and two PhDs in economics, Taru Toivonen and Hely Westerholm. During the day, we got to know not only Fazer's fascinating history, but also the economy, daydreaming, entrepreneurship and well-being. Excellence, dual career and canvases became familiar.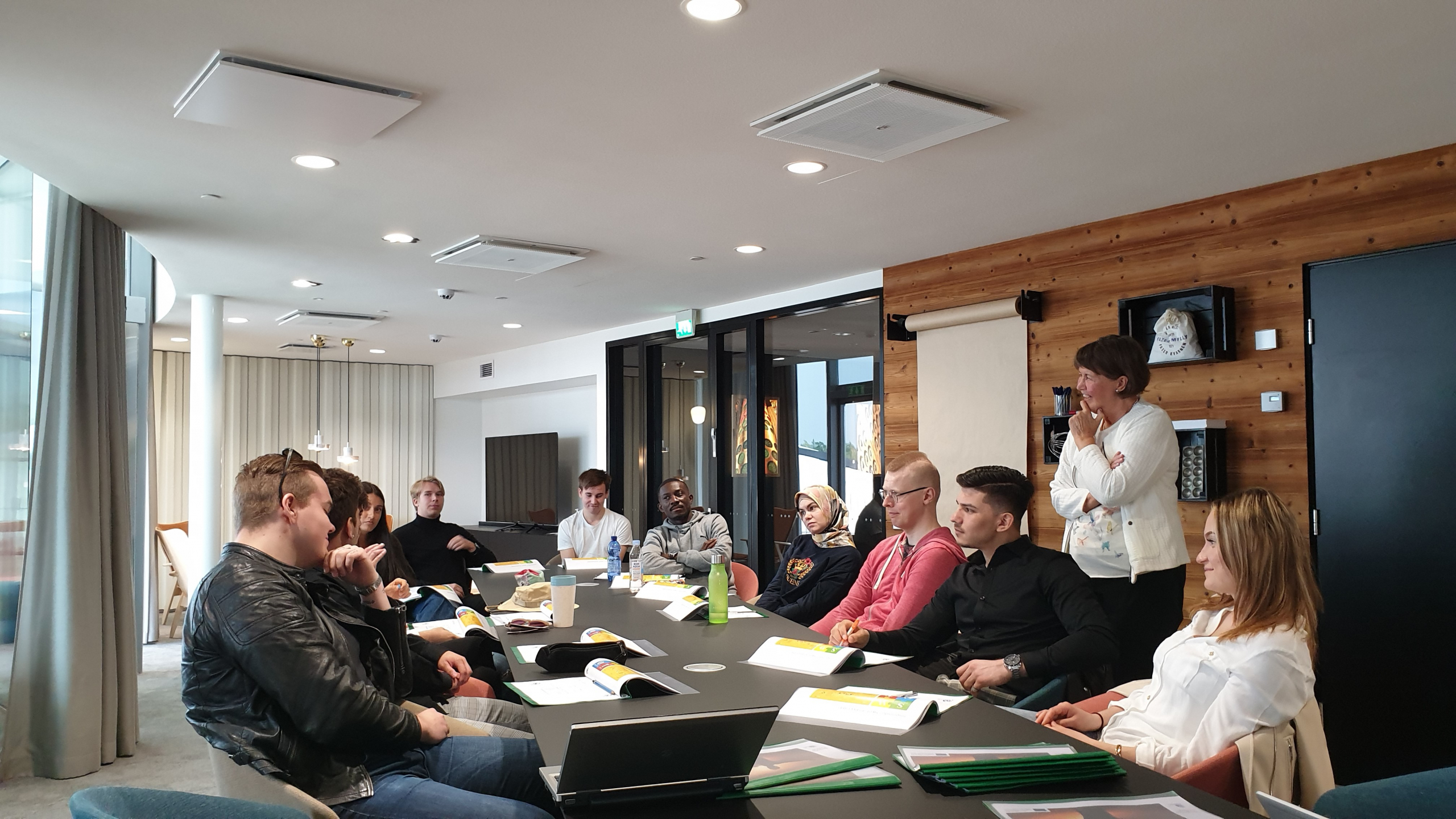 Excellence, Swot analysis, and various future business canvases (BMCs) were introduced during the day to support the mapping of student strengths. A dual career means that in addition to studying economics or IT, a sports career is built for the student.
We tailor the studies of each top expert to ensure that students can achieve both a qualification in studies and grow into a top athlete, says Taru Toivonen, D.Sc.
D.Sc. Hely Westerholm reviewed all their strengths and areas for development with all the students. Everyone had an opportunity to express and analyze themselves. The students also supported each other and promised to continue to help each other.
It is worth building on strengths. But whatever you do, be sure to start, and put your hands on the keyboard. When you type and want to continue the next day, leave the sentence in the middle. It is therefore easier to return to the matter. And if it is possible, always get the job done. And remember, if you get stuck, give your thoughts some time, they'll be back, yes, instructed D.Sc., former principal of Helsinki Business College Hely Westerholm.
Strengths and areas for development were written on various canvases. The canvas of excellence takes a stand on, for example, sponsors and combining sports with study. The future or Business Canvas, in turn, can be used to outline business at a glance. We had a discussion about different career options and also what is needed to make a top expert an entrepreneur. In particular, the courage and ability to throw oneself of both the athlete and the entrepreneur came to the fore.
In addition to networking, the entrepreneur's learning path is built on experiential learning, says Taru Toivonen. In her dissertation, Toivonen studied Finnish small entrepreneurs and their interactive ability to operate in a different cultural environment.
The day was empowering. It consisted of a good team spirit, trust and working together. Intervals and snacks were used in ways that improved well-being.
History of Fazer and Business College
As a young man, Karl Fazer had a dream: to study to be a sugar baker and open his own confectionery in Helsinki. The goal was to make food that matters and produce moments of joy for the people. Today, just over a hundred years later, as a company focused on food experiences, Fazer enables everyone to enjoy the best moments of the day. Fazer has operations in eight countries and exports to about 40 countries. The Fazer Group had a turnover of EUR 1.1 billion and employs almost 9,000 people. Fazer adheres to ethical principles in its business.
At the beginning of the last century, Karl Fazer and his business partners had another dream: to get a skilled workforce for their business. The Business College was founded in 1881, when Otto Lindholm, a master of philosophy, applied to the Senate for permission to establish a private business school. The following year, the permit was granted. In support of the private business school, a limited liability company was established in 1909 to maintain the school: "Aktiebolaget Helsingfors Handelsskola, Helsinki School of Economics Ltd.". The shares were bought for by the owners e.g. Karl Fazer, Karl Stockmann, Viktor Ek and Paul Sinebrychoff. In this way, Fazer's expertise and history are closely linked to the history of Business College.
Today's Dual Career materials have been produced in the international YIBinSport (Young Immigrant backround in Sport) project. The day was also made possible by the International Association for the Promotion of Commercial Education SIEC-ISBE. Their motto is: Inspiring Business Education around the world
And yes, it was inspiring, both history, environment, experiences and learning. After this workshop we felt that dreaming is a must and development is the key to success.
More information: Helena Miettinen