Fan Shop
At Business College's stunning Fan Shop, you get BC products that you can carry with pride. Jackets, patches and a small batch of hoodies are currently available. More products coming, stay tuned!
The Fan Shop is located on the 2nd floor near the student affairs office, in the same space as the student union. The shop is open from 16.8.2021 as follows:
Mon 12-14
Wed 10-12
Fri 9-13
We will notify you of any changes at the store door.
Varsity Jackets
Varsity Jackets were ordered in a batch of 200 pieces and there are still left. However, you should act quickly! You know what they say, you snooze – you lose!
What to know before ordering?
Varsity Jackets come in sizes from XS to XXL. 
Price of the Jacket is 30 Euros. 
Payments accepted only via Mobile Pay. 
The price of the jacket is so affordable, because Business College Helsinki wants to offer as many people as possible the opportunity to buy a jacket. The college itself pays most of the cost of the jacket.
So, how to place an order and how to buy your Varsity Jacket?
Come to the Shop during its opening hours. During any distance learning or vacation, follow these steps:Make an appointment with Marketing team via Direct Message on Instagram or by messaging Tajzan Sharif on Wilma (for current BC students). In the message indicate: 
your full name;
study group;
phone number;
size of the Jacket that you would like to try on.
N.B. due to the limited number of Jackets available, priority to order is given for current BC students!
Once you agree on visit time, we will wait for you at school. Due to safety reasons, the Shop may currently have one customer at a time.
During the meeting, you will have a chance to try out the Jacket, inspect the quality, chat about the production and… BUY!
What should you know about the payment method?
Price of the Varsity Jacket is 30 Euros.
Payments accepted ONLY via Mobile Pay.
If you have Mobile Pay, you can make a payment on the spot. If you rely on parent or guardian to make the payment – they can make it in advance.
N.B. NOTE! Payments must clearly state the product to be purchased and the first and last name of the recipient of the product in the message field!
Payment info: the number 10671 recipient Business College.
Please note that returns will be accepted for items with manufacturing defect only. However, the quality of each product will be checked upon your visit.
We encourage everyone to be patient and understanding, we know that this is not the easiest way around, but the current situation requires different measures!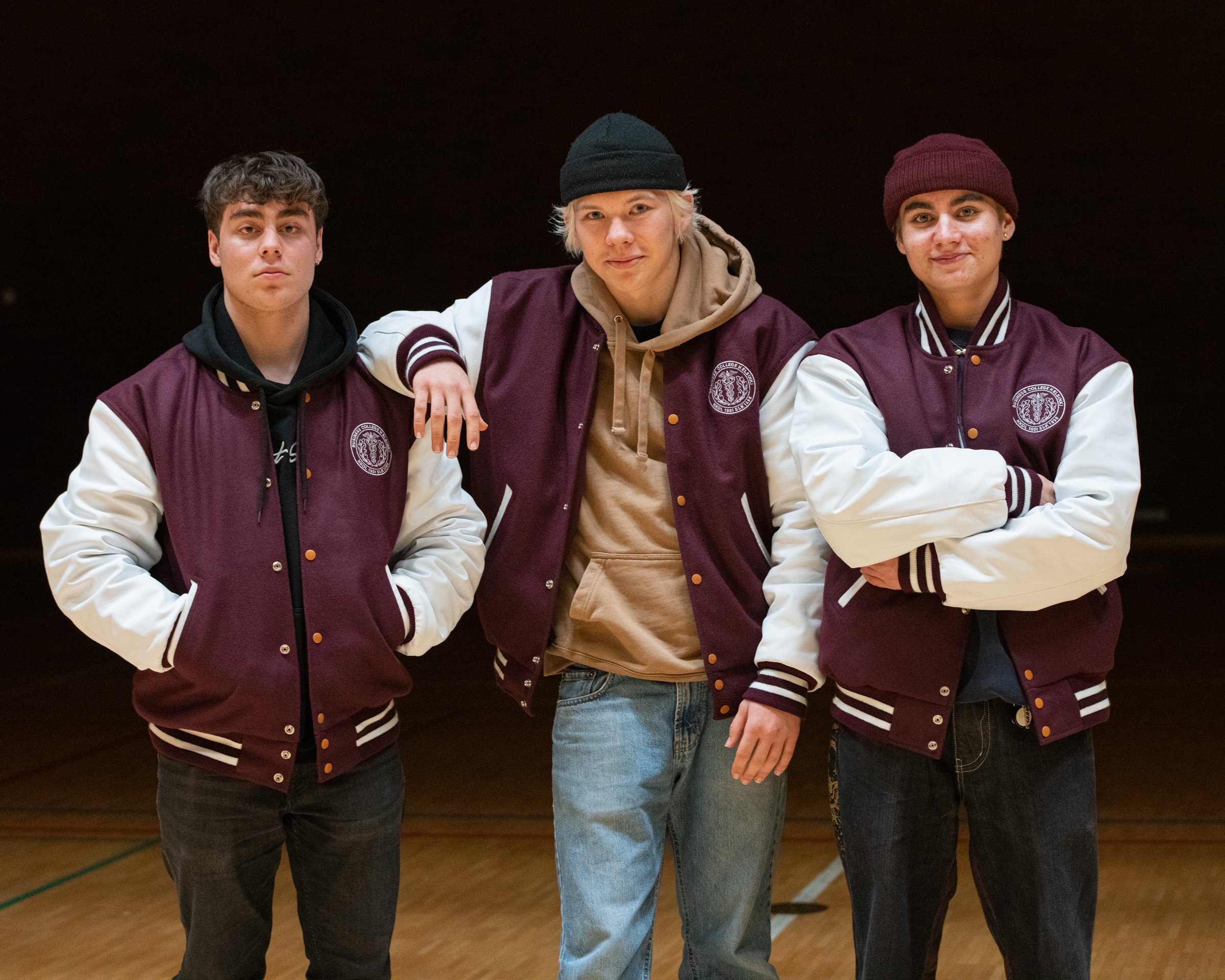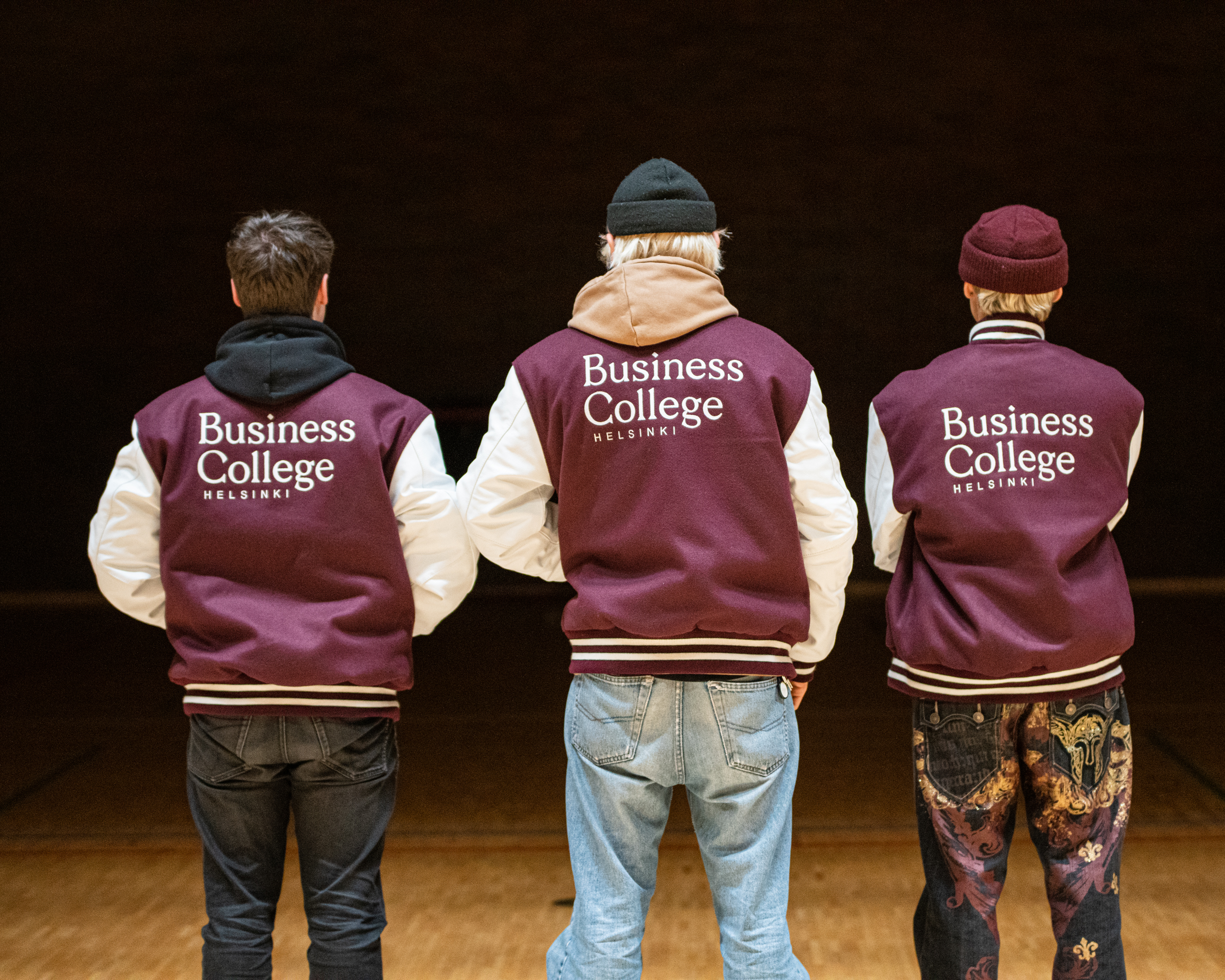 Cool Class2020 and Class2021 patches now available!
Did you graduate / will you graduate this year? Or will the studies end next year? Now it is possible to buy a stylish patch for your varsity jacket! Carry your year of graduation in your jacket proudly. The patch costs only 2 e.
If you bought the jacket before, you can get your patch now.
Sewing a badge on a jacket is easy and can be done by anyone (you can use pins instead of double-sided tape) »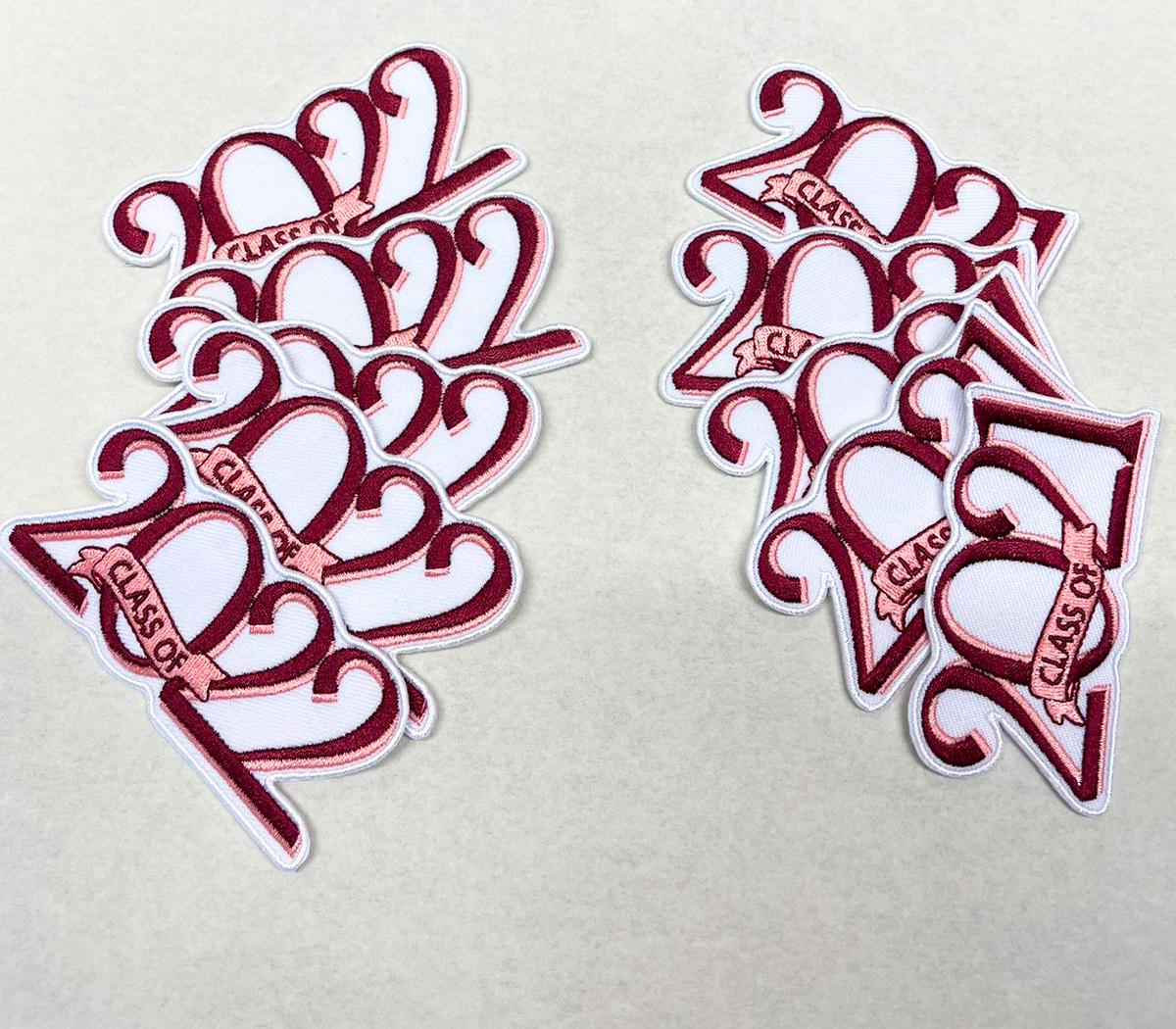 Hoodies
There are a few pieces of hoodies left. Hoodies cost 15 euros.