Summary
The OBCD project develops an ecosystem of social enterprises and Lapinlahden Lähde Ltd. is one of the members of Finnish network.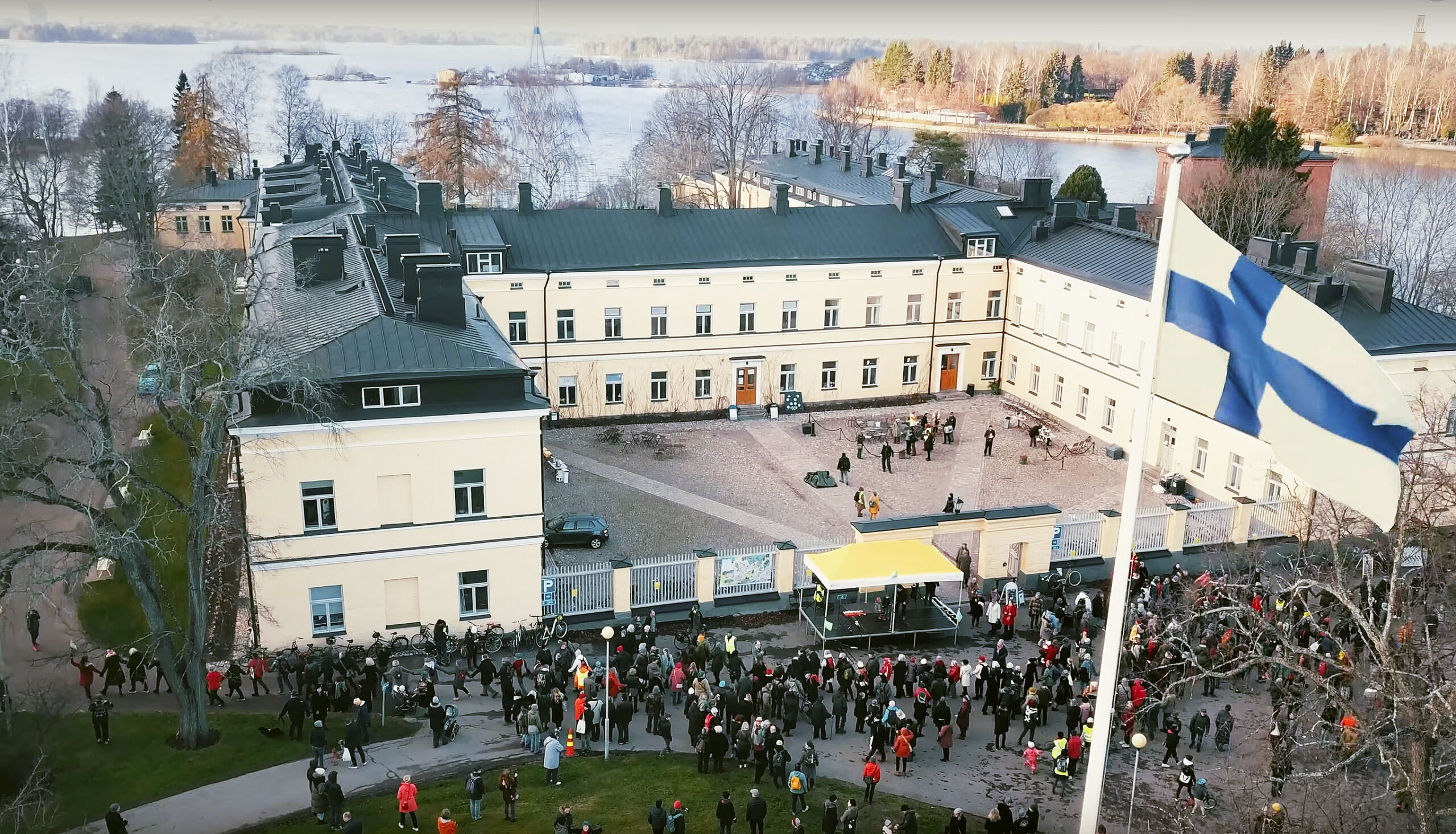 The OBCD project develops an ecosystem of social enterprises and Lapinlahden Lähde Ltd. is one of the members of Finnish network. Ville Pellinen, CEO of the social enterprise, welcomes us in Lapinlahti's stunning and unique setting near the centre of Helsinki. Children have taken over the nearby park and are screaming with the joy of running around outside while the sun gilds the leaves of the old trees in the park with its autumn rays. The building, over 180 years old, welcomes the passerby like an open embrace. Everyone is welcome here.
Ville Pellinen and Lapinlahden Lähde Ltd. joined the newly established OBCD project's Social Enterprise Ecosystem because they want to learn, network and make a difference. They also want to get the latest information on social enterprises and their development.
I am particularly excited about lobbying, sharing knowledge and networking with other social enterprises," says Pellinen.
Lapinlahden Lähde Ltd. was one of the first members of the established social enterprise ecosystem.
Located in the old hospital building in Lapinlahti, Lapinlahti Lähde is a centre for art, culture and mental wellbeing. Its main focus is on free events and groups open to all. The Lähde organises hundreds of events and exhibitions a year. In addition, Lapinlahden Lähde is an interesting learning environment where you can try out new work skills and hobbies in peace and quiet. The Lapinlahti community is doing great work to reduce loneliness and prevent exclusion.
It will also create a new kind of community-based urban culture, provide a platform for social entrepreneurship and art, and organise learning opportunities and employment activities," says Ville Pellinen.
Lapinlahden Lähde Ltd. is a social enterprise that operates as part of the Lapinlahti community. It is also home to MIELI ry's local association Pro Lapinlahti mental health association and a number of other associations and companies.
We tour the historic milieu in the autumn sunshine, enjoying the relaxed atmosphere and admiring the countless details. Lapinlahti Hospital, completed in 1841, is Finland's first mental hospital and one of the oldest psychiatric institutions in Europe. The building was designed by Carl Ludvig Engel and its cultural and historical value is undisputed. The hospital's most famous patient is Finnish national writer Aleksis Kivi, whose illness was attributed to haemophilia, drunkenness and insulted author's pride.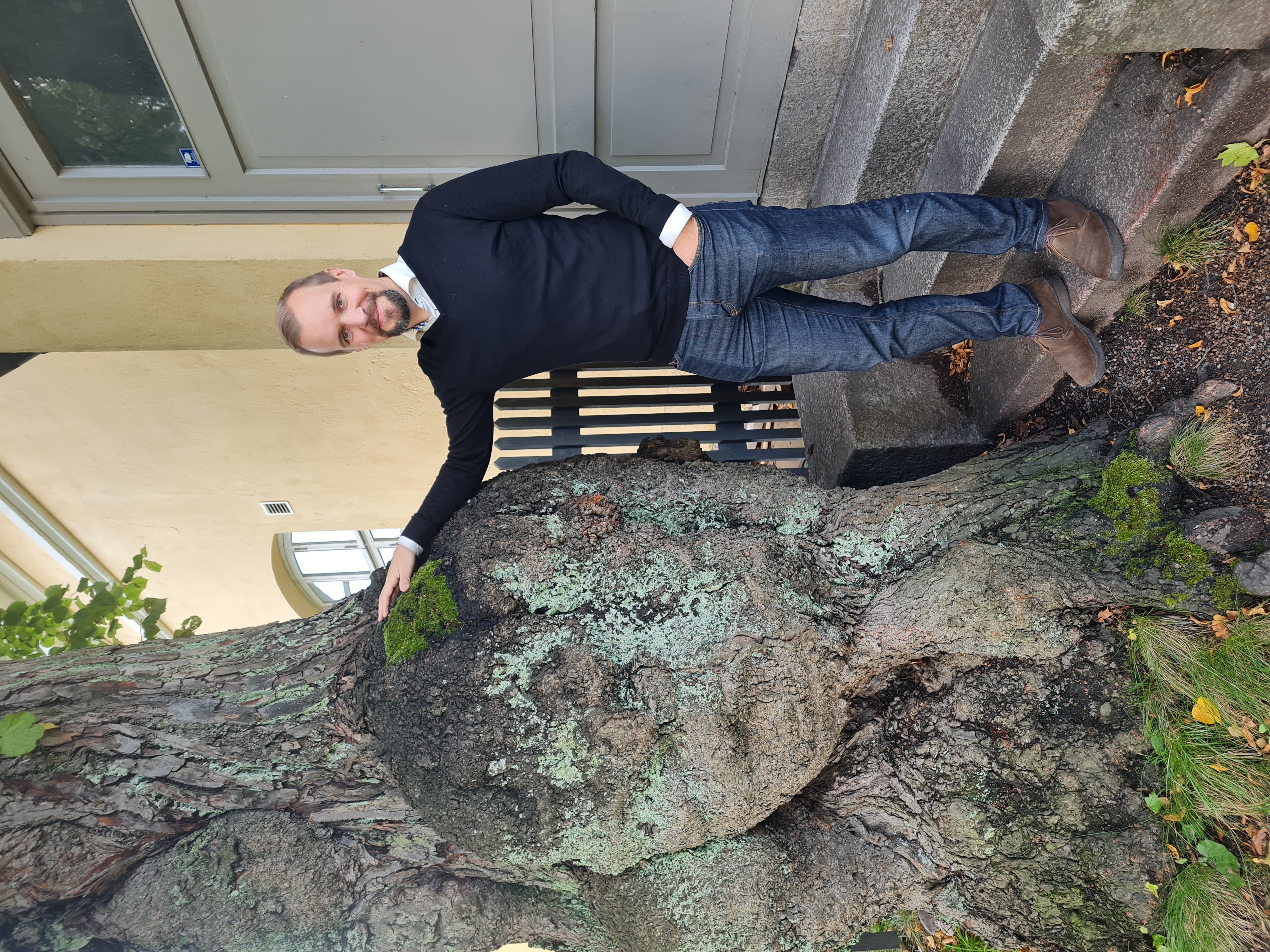 Ville Pellinen has many links with the Lapinlahti community. He is the CEO of Lapinlahden Lähde Ltd. and has a very human perspective on cooperation. He even has sympathy for the city's builders, even though the magnificent complex designed by famous Finnish architect Engel has been left half-finished in the renovation process. Old buildings need to be cherished, respected and loved. It's not just one time that a stunning building has been surrounded by a rescue circuit hand in hand.
We are committed to raising the visibility and appreciation of social entrepreneurship in our society and to increasing the impact of social entrepreneurship and improving its operating conditions," says Ville Pellinen.
In the courtyard of the former hospital in Lapinlahti, there is a poster exhibition featuring Safe Lapinlahti with a poster – Save Lapinlahti posters from poster artists around the world. They all have an important message.
Because of their social impact and responsible approach, social enterprises have been identified at European level as a means to meet the UN 2030 Sustainable Development Goals, to contribute to the digital and green transition of the economy and to build more sustainable and fairer societies. To make social enterprises more successful, training is being created to meet their skills needs, as well as opportunities for sharing and collaboration in the ecosystem.
The ecosystem of social enterprises is being developed by the European network Open Business for Community Development (OBCD). The partnership involves higher education institutions, vocational training providers and social enterprises from Greece, Italy, Spain and Finland. The OBCD project is funded by Erasmus+ Alliances for Innovation. More than 15 social enterprises have joined the project ecosystem and there is still room for more.
Read more about the OBCD project and the ecosystem: https://www.obcdproject.eu/
Read more about the Lapinlahden Lähde: https://lapinlahdenlahde.fi/en
Text by Helena Miettinen, Helsinki Business College Ltd.