Energy, passion and determination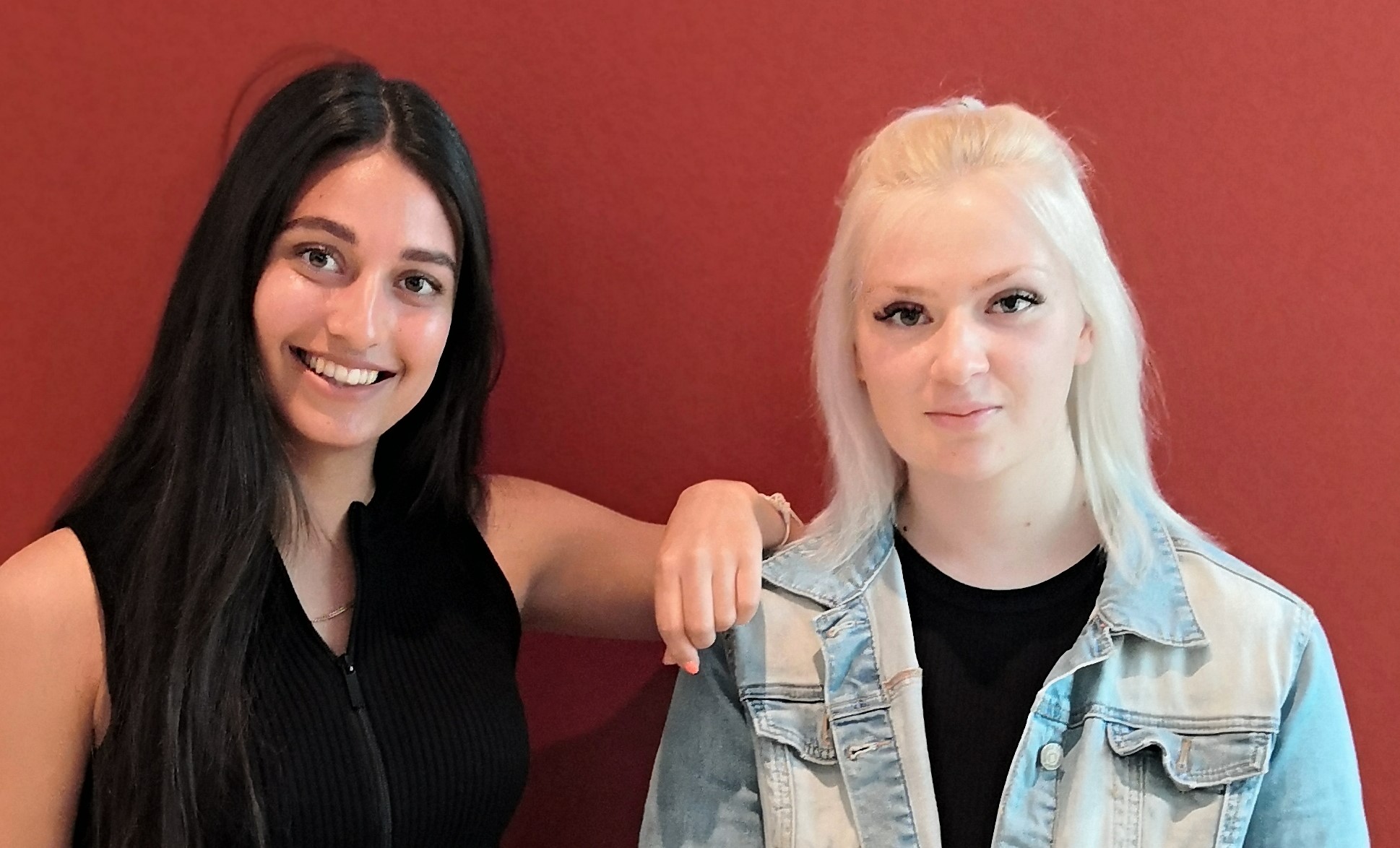 Olivia Chandrasekeram and Aino Vuorinen – two dual careers students in Business College Helsinki are dreaming of being professional athletes and dynamic entrepreneurs at the same time. Both are active, and excited to learn and practice.
Olivia is competing in 400m hurdles and Aino is playing ice-hockey as professional athlete. They both are studying business and have immigrant background. Olivia Chandrasekeram and Aino Vuorinen took part of Helsinki Business College´s YIBinSport project: Dynamic Partnership in Sports 2020 -webinar so we got a great chance to interview these excellent students. Olivia and Aino told that they both are dreaming being professional athletes and at the same time being entrepreneurs.

What personal characteristics do you think would make an athlete a good entrepreneur?

There are certain common aspects in being an athlete and entrepreneur. In both, you'll need determination, energy and lot of courage. What are the secret ingredients of being professional?
An athlete would be a good prospect because she has certain characteristics that an entrepreneur has, like determination, discipline, passion and teamwork. It takes passion, focus, commitment and good time management being an athlete as well as being an entrepreneur, said Olivia.
Able To Handle Failure. The unfortunate part of life is that failure is inevitable. At some point in an athlete's career, they'll lose heartbreakingly some games or similar. This will also happen in the business world, but it is all about how you brush it off and keep going forward. Athletes are known to handle and manage failure well, and athletes don't give up. Athletes are self-driven and often don't need extra motivation to get things done, summarize Aino.
Courage, focus and ability to have plan B
Both students have received a scholarship to Finlandia University in the United States. This dream will happen after the world have survived the COVID-2019 challenge. In the meantime both future professionals are studying, training and practicing with a big smile.
Business College´s guidelines for dual career students
As a student at Business College Helsinki, athletes can apply to join the Business College athletics team, and through the team, the Helsinki Metropolitan Area sports academy Urhea. The BC athletics team helps student athletes to combine their studies with their sports career so that during training camps or competition trips athletes can keep studying. The college offer students the extra flexibility through our web-based learning platform.

The BC athletics team consists of student athletes, who takes part in regular practice in an individual or a team sport, and who has a competitive training program. The teachers, instructors and coordinators will tailor the studies of each athlete to ensure that students can achieve their qualifications in studies while pursuing the sports career.

The BC athletics team organizes events, lectures, info sessions, marketing and branding events. They also give advice for finding funding the professional practice and competition trips, ensure the tailoring of the studies and help the student athletes to be successful in their studies.
In Business College Helsinki all the students of the BC athletics team have the possibility to study the unit "Working as an expert" in Finnish. It is also possible to orientate towards entrepreneurship, services, the Skills competition or international activities.
Text: Taru Toivonen & Helena Miettinen
Photos: Veeti Pere