Entrepreneurship and business
Entrepreneurship is one of the cornerstones of all our activities at Business College Helsinki. We coach our students to adopt an entrepreneurial spirit and to acquire the basic skills to work as an entrepreneur.
Currently Business College Helsinki is taking part in projects such as DIHUB and StartUp Hub. Learn more about these projects below.
OBCD- OPEN BUSINESS FOR COMMUNITY DEVELOPMENT -project
OBCD takes inspiration from the analysis of a new entrepreneurship paradigm. Based on the necessity of combining economic growth and social innovation, the project aims to create more inclusive, creative and sustainable societies and economies. The project investigates how open business approaches applied to social entrepreneurship (SE) can contribute to local development. This concept leads to new challenges for education and training since it highlights emerging occupations as well as new knowledge, competences and skills, for the development of the SEs.
The objective of the project is to foster innovation in HE, c-VET, enterprises and the broader socioeconomic environment by developing and testing new training modules, focused on open business principles, that address skill gaps in the SE sector. OBCD will analyse emerging skills and occupations, identifying learning outcomes (LOs) that can be used and adapted for the development of 2 new curricula (from EQF 5 to 6) and training modules, which will be tested at the HE and VET levels.
The project will also promote the co-creation of knowledge between HE, VET, research, the public sector and business in order to contribute to innovation in business modelling, education and training.
This will be pursued by fostering the development of "Knowledge Triangles" (bringing together HEI, VET, and business stakeholders) that will collaboratively develop innovative education contents and tools. The project will also establish business ecosystems for SE, aiming to develop aware, sustainable and connected communities able to generate business value and sustainable development at local level through Open Business models.
Read more here:

More information:
Project Manager, Mrs. Helena Miettinen (Helena.miettinen@bc.fi, +358 44 7756383)
Restart project
The Cultural and Creative Sector (CCS) have been strongly affected by the COVID-19 pandemic, and this calls for action to increase its resilience and boost the sector.
RestART's main objective is to support the digital transition and resilience of CCS actors by enhancing the ability of Vocational Education & Training (VET) providers in creative disciplines to adapt their training offer to current and future needs of labour market, economy, and society.
The main beneficiaries of the project's actions are, on the one hand, CCS actors needing to improve their digital and transversal vocational skills: Members of the creative, cultural and artistic organisations, small creative businesses, grassroot cultural organisations, individual creators, artists and freelancers.
On the other hand, CCS oriented VET providers: Public and private VET providers offering training related to cultural and creative disciplines.
Activities & Results
In order to achieve the project's objectives, there will be several activities and results during the project lifecycle:
A framework to RestART: re-shaping the frontiers of VET in the CCS.
First, an innovative Framework will be created addressing the needs underlined in the Council Recommendation on VET (2020) for increased innovation and flexibility of VET systems to ensure the proper upskilling and reskilling of the workforce, which is particularly urgent in the subsectors of the CCS, most severely hit by the pandemic.
MOOC-ART: a digital journey for the CCS.
The second outcome of the project will be a massive open online course designed to support vocational upskilling of professionals from the creative, cultural and artistic organisations, small creative businesses, grassroot cultural organisations, independent creators and artists, especially those from the sub-sector of performing arts and heritage, as they are among the economic categories most severely hit by the effects of the COVID-19 pandemic across the EU, equipping them with new digital and transversal skills to overcome current and future barriers.
RestART-kit for successful VET in the CCS.
The last part of the project addresses the need for overall innovation of CCS-oriented VET, offering a comprehensive guide to support VET providers in their crucial role in European societies. The Toolkit – RestART-kit – is addressed to VET providers offering training and education in the cultural, artistic and creative sectors, whose lack of updated competences and skills, including of digital confidence, may hinder their capacity to assist CCS learners' effective upskilling.
RestART digital gallery.
It will consist of a comprehensive resource designed using an innovative video format, which will allow to convey a set of EU-level recommendations for policymakers on how to promote digitalisation, adaptability, inclusiveness, and sustainability of CCS-oriented VET, and foster integration of approaches facilitating skill recognition across the EU.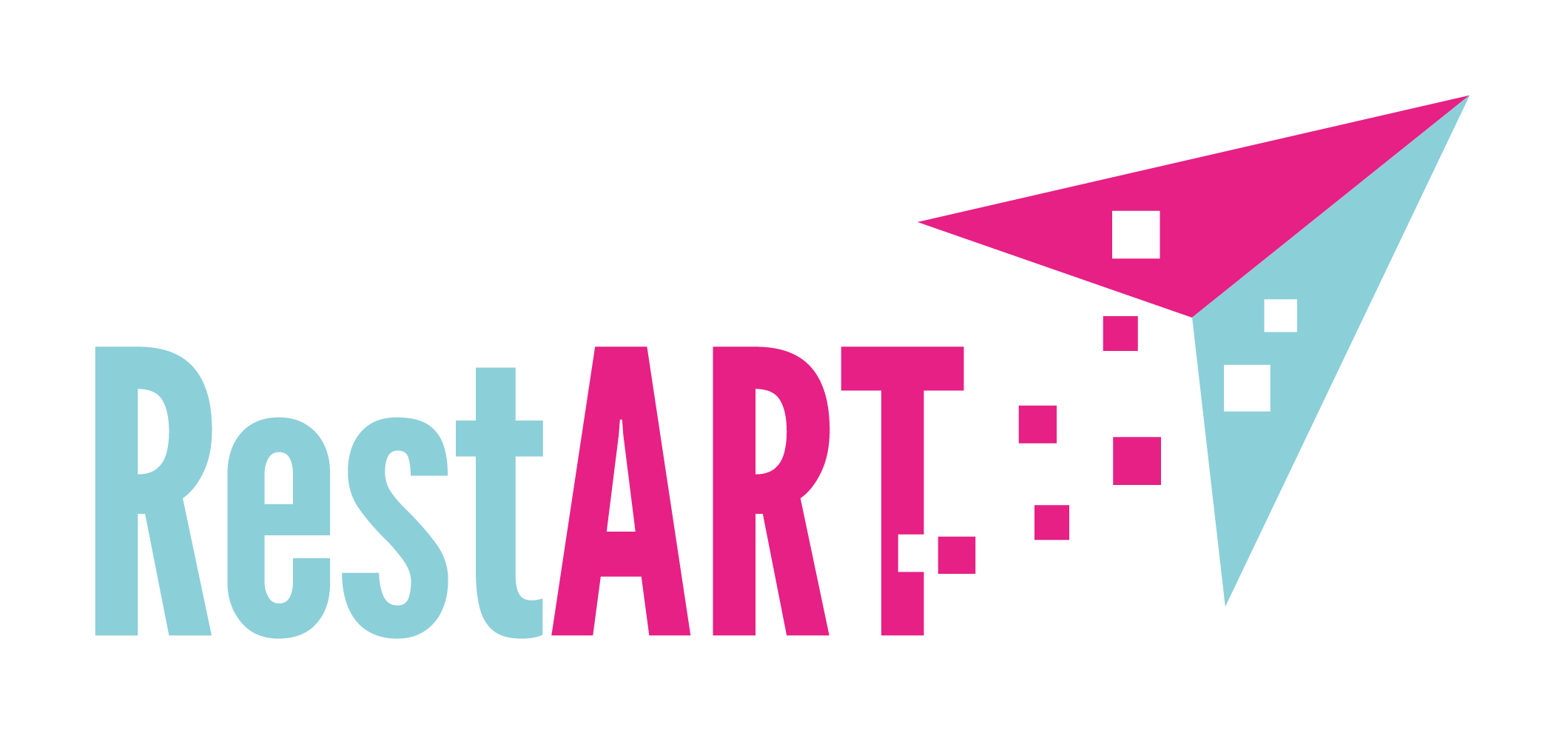 More information:
Project Manager, Mrs. Helena Miettinen (Helena.miettinen@bc.fi, +358 44 7756383)
DIHUB – Digital Innovation Hub for cloud based services

Duration: 11/2019-11/2021
Partners: Helsinki Business College (Finland), INOVA+ (Portugal), Know and Can Association (Bulgaria), Bulgarian-Romanian Chamber of Commerce and Industry (Bulgaria), Portuguese National ICT Cluster (Portugal), Haaga-Helia University of Applied Sciences (Finland), Helsinki Region Chamber of Commerce (Finland), Algebra University College (Croatia),Croatian Employers Association (Croatia), Tartu Vocational Education Centre (Estonia), BCS Koolitus (Estonia)

Funding: Erasmus +, Sector Skills Alliances
The DIHUB consortium is setting up European-wide cluster of interconnected nodes using the latest cloud computing technologies for innovations development, education and for generation of new start-ups.
Digital Innovation Hub for Cloud Based Services project five DIHUBs will be created in different sides of Europe: Portugal, Bulgaria, Croatia, Estonia and Finland.
The results of the project:
Cluster of five interconnected nodes for innovations development, education and for generation of new start-ups
Digital Innovation Hub model for Cloud Based Services
Proof of concept for a training program in cloud based service creation
Training materials for the Training program
Pilot of the Training program in the created learning environment
Review report of cluster of interconnected nodes and training programme
Learn more about DIHUB here.
More information
Jouni Hytönen, development manager
Helsinki Business College Oy
+358 40 717 9991 | jouni.hytonen@bc.fi
Helena Miettinen, development specialist
Helsinki Business College Oy
+358 44 77 56 383, helena.miettinen@bc.fi