Business College athletics and cooperation with Urhea
If you are a daytime student at Business College Helsinki, you can apply to join the Business College athletics team, and through the team, the Helsinki Metropolitan Area sports academy Urhea. The BC athletics team helps student athletes to combine their studies with their sports career so that during training camps or competition trips you can keep studying. We offer you the extra flexibility through e.g. our web-based learning platform.
The BC athletics team consists of student athletes, who takes part in regular practice in an individual or a team sport, has a responsible coach in their sport, and who has a competitive training program. Check out here the current list of our student athletes: the BC athletics team, the Urhea team, and their sports (in Finnish)
The teachers, the PCDP instructor and the Urhea coordinator will tailor the studies of each athlete to ensure that you can achieve your qualification while pursuing your sports career. The personalisation includes discussing your PCDP (personal competence development plan) and organising your studies in a way that combining regular practice, competing and studies is possible.
A student can apply to become a member of the BC athletics team, and then the Helsinki Metropolitan Area sports academy Urhea . You must have achieved at least the Finnish national level in your sport in order to qualify for Urhea. The national sports associations (of each sport) accept the members of Urhea based on the applications. As a member of BC Urhea you can keep studying for example online when you are away for practice or competing purposes, and that you will be offered more flexibility and individual learning environments if that is needed to achieve your qualification.
The Urhea coordinators will assist you, and make your student athlete personal competence development plan with you. As an Urhea student athlete you can get extra benefits: as a 2nd level student athlete you will have access to services negotiated by Urhea (e.g. physiotherapy).
Join the BC athletics team right at the beginning of your studies, once you have received the Urhea info package (via email or Wilma). You can also apply at a later stage.
Lectures and tips
The BC athletics team organises happenings, lectures, info sessions, marketing events, branding your skills, and assignments through different units to advance both your sports career and your studies. The coordinators can give you advice on finding funding your practice and competition trips, they ensure the tailoring of the studies and help the student athletes to be successful in their studies. The BC athletics team has a designated gym practice hour at the college gym.
Expert studies for athletes
In our college all the members of the BC athletics team have the possibility to study the unit "Working as an expert" in Finnish (15 ects). It is also possible to orientate towards entrepreneurship, services, the Finnish Skills competition or international activities. Athletics can cover 15-25 ects of your studies.
Application information after the picture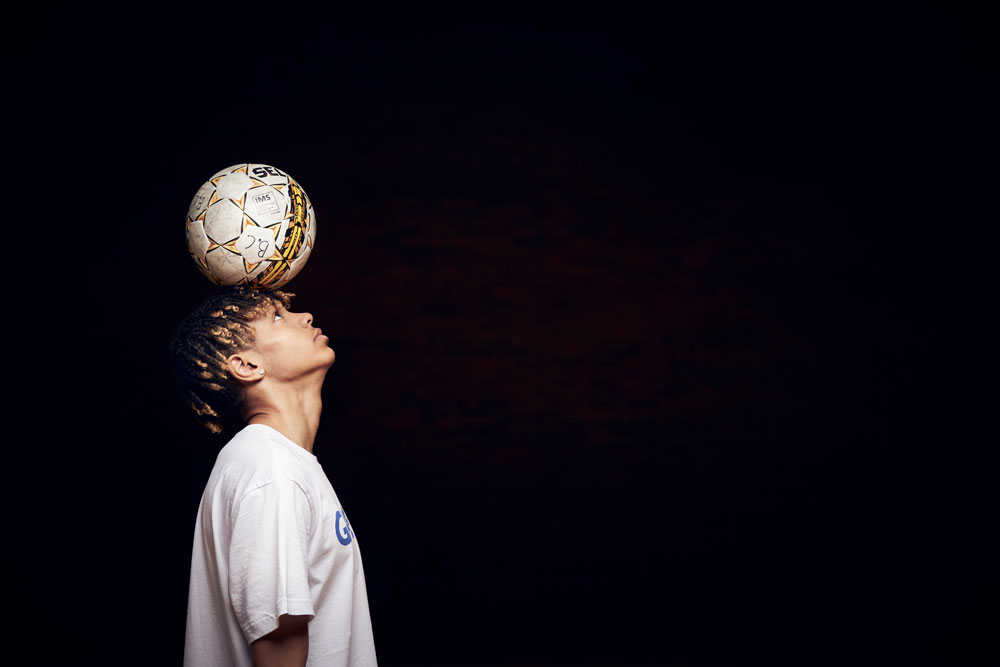 Application to BC athletics team (in free form)
Send your application to the BC athletics coordinator via email
The application should contain the following information:
Personal information
● Sport and club
● Municipality of residence
● Email address
Details of your sports career
● Your best achievements in sports
● Your goals in sports
● How you plan to organise your daily practice
● The weekly time spent for sports (time spent for practice + other time spent)
Information about your studies
● The qualification you are pursuing, and competence area
● The year you have been admitted to Business College Helsinki
● The estimated year of qualification
● The weekly time spent for studies
Contact details
● Your coach and his/her contact details
● The contact person at the national association of your sport
Additionally you should write down your permission to publishing your name on our website in the listing of our BC student athletes team. Having your name published on our website helps our staff, the medical centre etc., when they want to check your membership. Having your name published is then beneficial especially for you.
You can apply a any stage of your studies, the application period is ongoing throughout the year.
Additional information and contact details
Don't hesitate to contact our athletics coordinators if you are wondering how to combine competitive sports with your studies!