Futura
Do you need help in writing a job application? Do you want to study and work at the same time? Are you dreaming of entrepreneurship? Whether you are a student or an alumnus, the new career service, Futura, is here for you.
Futura serves students and alumni according to the schedule.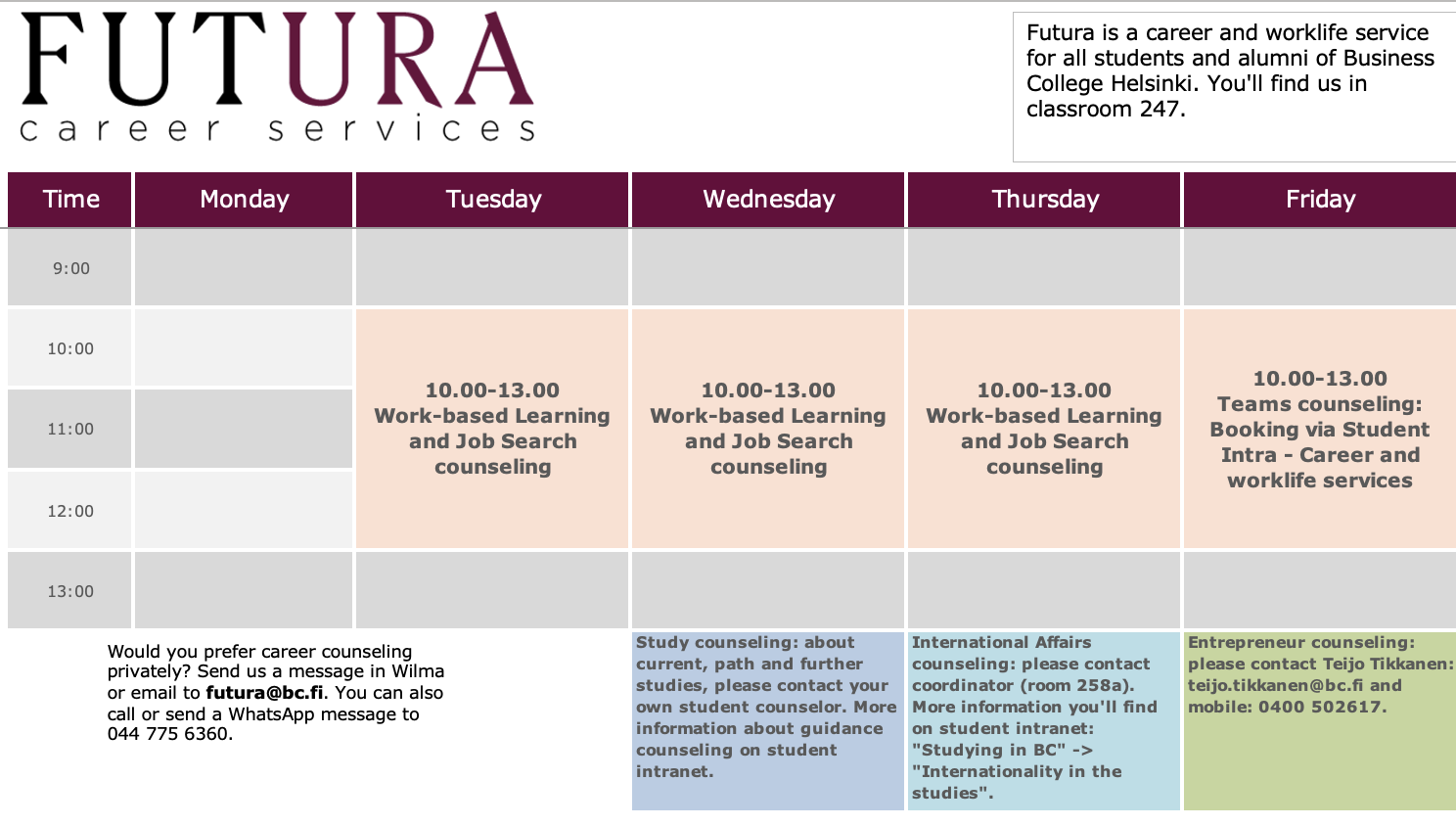 How can Futura help me?
Student counselors can help you with your further and open path (Metropolia, Laurea, Haaga-Helia) studies.
Visit on-the-job learning expert, career counselor, who can help you to write a resume or job application. Career counselor also helps students in seeking training positions.
International coordinators offer guidance in planning future exchange periods and other international projects.
In entrepreneurship counseling, you are advised on how to brighten a business idea, how to make a business plan or how to get funding.
The specialist of apprenticeship contract will advise you on how to combine work and studies.
Check out the schedule and visit room 247 when you need help with anything mentioned above! You do not have to register in advance.
Can I book a one-on-one appointment?
If you need individual career advising or you want to practice an upcoming job interview with a counselor, book a time by sending an email at futura@bc.fi. In addition, an online meeting on Teams is possible!
You can also call or send a WhatsApp message at 044 7756 360. The counselors will answer you during the opening hours of Futura.